Welcome to

Rewal

!
Rewal it's something more than a regular seaside resort.
Clever public and private investment have increased the popularity of Rewal like also strengthened its position as a leader among the tourist destinations of West Pomeranian Voivodeship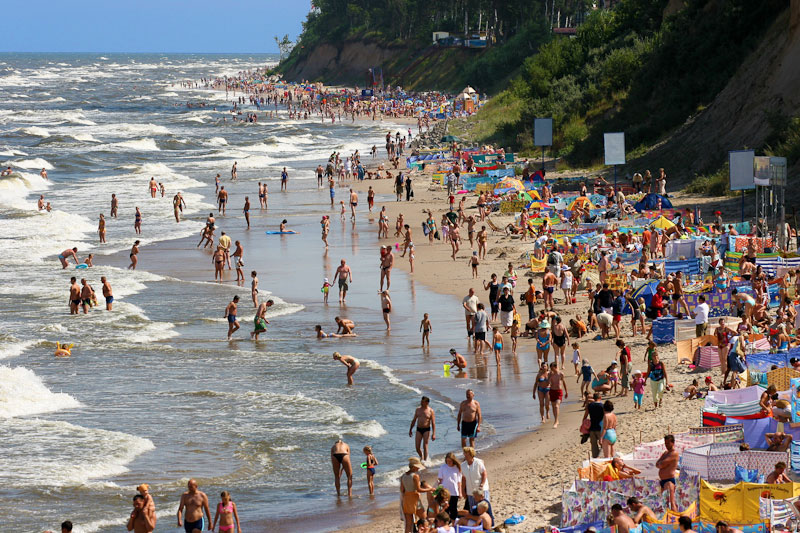 Rewal's 18 kilometers beach surrounded by 15 meters high cliff is considered by most of the visitors as a main attraction. Each and every beach fans will find something for themselves. Why not to take advantages from sandy beach charms, sea water, clean environment or water sport equipment available from local rental.
Welcome to The Residence Hotel – stay with us and enjoy your holidays!
.
Rewal
Rewal as an administrative district allocates for investment over half of its budget therefore constantly becomes more beautiful and attractive place for the tourists as well as investors.
The leading business field according to income is tourism. As a result Rewal for over past few years has turned into dynamically growing and front ranking Resorts in Poland. Last year income was at the level of 3.800 Pln per capita. This result beat even the famous Sopot income wise.  The dynamic development of the Resort in the field of tourism and ecology has led to rapid development of modern infrastructure consisted of providing hotel services at the highest level. All visitors have a wide variety of choices when it comes to accommodation from cozy guest house, regular B&B, camping areas to high standard hotels.

Niechorze
Niechorze is one of the best known places in the area for its Sea Light House which was build over 150 years ago.
Pobierowo
Pobierowo Beautiful Resort separated from route number 102 by two species forest (birch and pine mixture). All visitors for sure will be surprised by a stunning view of friendly architecture buildings, indoor swimming pools, leisure areas and last but not the least variety of accommodation and restaurants

Here – in Rewal,

by the sea,
Very enjoyable might be also short breaks at the local outdoor cafes or restaurants which serve fresh fish. For those who prefer leisure activities there are running thought out entire year 3 modern sport centers based in Rewal, Niechorze and Pobierowo. Including facilities such as football fields, tennis courts or skate parks.
In addition to that Rewal's beach is a place well knows for active leisure. The "Sun Academy – Active Recreation Zone" is organized every single year .This event promotes active beach recreation including beach volley ball competitions and many more. Thrill seekers and water sports fans will be definitely satisfy by prevailing weather conditions ideal for windsurfing, skimboarding,  kitesurfing and paragliding . All flying enthusiasts can enjoy beautiful view from the air as they pass over the Baltic Sea Shore. As the local airport located at the route 102 between Rewal and Niechorze offers air tours. Tourists who prefers more down to earth activities there are plenty of hiking and bicycle paths. Bike rental called Bike System is available for all vacationers without their own equipment. Rewal also offers a wide range of facilities that allow taking a horse riding classes under the guidance of qualified instructors. More experienced riders can discover fun on a horseback tour over the area. After the sunset most sightseers will be impressed by unique atmosphere of bustling restaurants, cafes and pubs. There is no time to get bored
During the summer season open air entertainment is well developed including events such as concerts, recitals or standup comedy shows
Pogorzelica
  Pogorzelica with its sea microclimate together with pine forest and sand ground affect on our visitor's health benefits. Therefore there are good few Health and Wellness Guest Houses with indoor/outdoor swimming pools or tennis courts
Śliwin
Śliwin is the only place which is not located right at the sea sight. It is more like an agricultural village, probably the oldest one in the entire administrative district of Rewal. Mainly recommend for vacationers who would like to get familiar with all kind of agritourism services
Trzęsacz
Trzesacz is one of the smallest town of Rewal's administrative districts. Locate on a steep sea cliff coast. It's worth to mention that the 15th west meridian passes through this town and defines Central European Time (CET) which is UTC (GMT)+1.
Its main attraction is famous ancient church, which has been reduced over the ages to a lone southern wall called Ruins of the church in Trzęsacz.